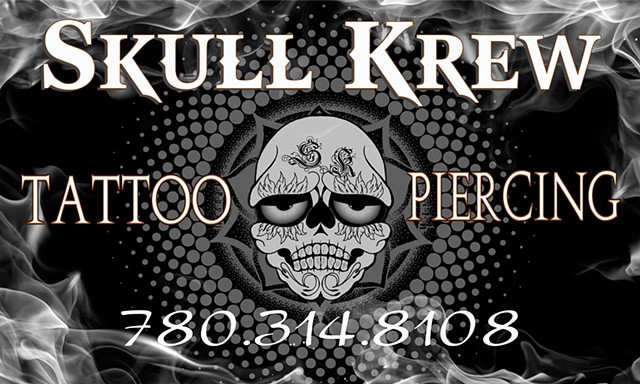 LOCATED AT 270052 TOWNSHIP ROAD 471 FALUN, ALBERTA, CANADA, T0C1H0
PLEASE EMAIL OR CALL FOR BOOKING INFO
780-314-8108
info@skullkrewtattoo.com


NEW ANNOUNCEMENT!!!!
I have decided to close my downtown shop for several reasons due to all that has gone on this past year. I have a beautiful new building on my acreage that I have decided to convert into the new home of Skullkrew. It's located just 25 minutes southwest of Leduc. I'm Looking forward to this new chapter, thank you to all of you for your continued support.
ROBBY BOWIE
I have been in the industry since 2003, getting my start in Ontario. With the help of family, great friends and numerous artists, I moved to Cape Breton, Nova Scotia in 2006 to open my own shop and start my journey as a Tattoo Artist. After a great deal of consideration in 2011, I decided to head west to further my skills as an artist and be a part of this great tattoo community. I have been tattooing since 2007, and love all kinds of different tattoos, with a strong direction in realism, traditional and floral tattoos.%